Speedy Hot Water are your Brisbane and Gold Coast Vulcan Hot Water Specialists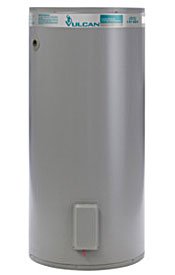 We provide 24 /7 Hot Water system repairs, installations and servicing for all Vulcan hot water systems. Our areas of service cover from the north of Brisbane right down to the southern tip of the Gold Coast and into Tweed Heads.
Our rates are affordable and wherever possible we will provide a price estimation on the phone.
Our technicians are highly trained in all aspects of Vulcan hot water repairs and installation.
For the best Vulcan deals and an up-front price, contact us now!
Free Call – 1800 722 458
or submit the Quote Request form today!
Need a price? Complete the online enquiry form below or, for an instant response call us on 1800 722 458 – any time 24/7.
Vulcan Hot Water Information
Vulcan Hot Water Systems are another well known brand within the hot water industry and are owned by Rheem. They pride themselves on providing high quality product at very affordable prices.
Vulcan also offer a 5 year warranty on the cylinder component of the hot water system. A new water heater will be supplied in accordance with the terms of the warranty if the cylinder fails within 5 years. Every Vulcan Water Heater also comes with a 12 month warranty on parts and labour.
Vulcan's product range is not as expansive as the larger brands such as Rheem and Rinnai as they don't currently manufacture heat pump or solar models of hot water system.
Vulcan storage cylinders are made from high strength steel and able to withstand varying water and heating cycle pressures. Parts for Vulcan products are readily available throughout Australia.
Speedy Hot Water provide sales, installation, servicing and repairs to all models of Vulcan Hot Water Systems to our customers throughout Brisbane, Gold Coast and Tweed Heads.
Please contact us for your Vulcan Hot Water System enquiries.