Speedy Hot Water are your Brisbane and Gold Coast Dux Hot Water Specialists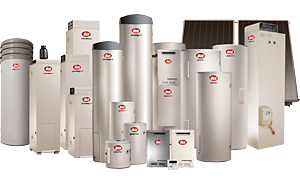 Dux hot water systems are a very common brand of hot water system found throughout Australia.
We provide 24 /7 Hot Water system repairs, installations and servicing for all Dux hot water systems. Our areas of service cover from the north of Brisbane right down to the southern tip of the Gold Coast and into Tweed Heads.
Our rates are affordable and wherever possible we will provide a price estimation on the phone.
Our technicians are highly trained in all aspects of Dux hot water repairs and installation.
For the best Dux deals and an up-front price, contact us now!
Free Call – 1800 722 458
or submit the Quote Request form today!
Need a price? Complete the online enquiry form below or, for an instant response call us on 1800 722 458 – any time 24/7.
Dux Hot Water Information
Dux Hot Water was Australia's largest locally owned hot water manufacturer until it was acquired by Japanese owned Noritz in 2015.
They focus on being a cleaner, greener hot water company. They provide a complete range of products that include traditional technologies as well as state of the art solar electric and solar gas systems.
Dux are manufacturers of the Dux Airoheat which is the most awarded heat pump hot water system in Australia. Heat pump hot water systems are extremely efficient and can save you money on your electricity bill. Heat pump systems have become a cost effective alternative to solar powered options in recent times.
Dux's product range includes the following types of hot water systems:
Heat Pump
Solar Electric Boosted
Solar Gas Boosted
Continuous Flow
Gas Storage
Electric Storage
Speedy Hot Water provide sales, installation, servicing and repairs to all models of Dux Hot Water Systems to our customers throughout Brisbane, Gold Coast and Tweed Heads.